"Every bride is beautiful. It's like newborn babies or puppies. They can't help it." - Emme Rollins
brides & events
"Once in awhile, right in the middle of an ordinary life, love gives us a fairy tale." Anonymous
brides & events
No matter what age you are, or how many children you have, let's face it, getting married is still a great big huge and beautiful thing. :D

We think it should be magical journey for you to savour and enjoy every little second, so we offer lots of ways to help you get effortlessly prepared for your big moment, either just quietly by yourself, or with your entourage of bridesmaids and family.

We can come to your location* or you can come to our salon, where we can style your hair, do your makeup and dress you in air-conditioned calm and freshness. Our team of bridal specialists and beauticians is at your service, because, for your special day, it is our greatest wish that you fulfill yours.

(* Please note, we charge extra for travelling and being on-location).

Here are some of our packages and possibilities for your perfect day:
---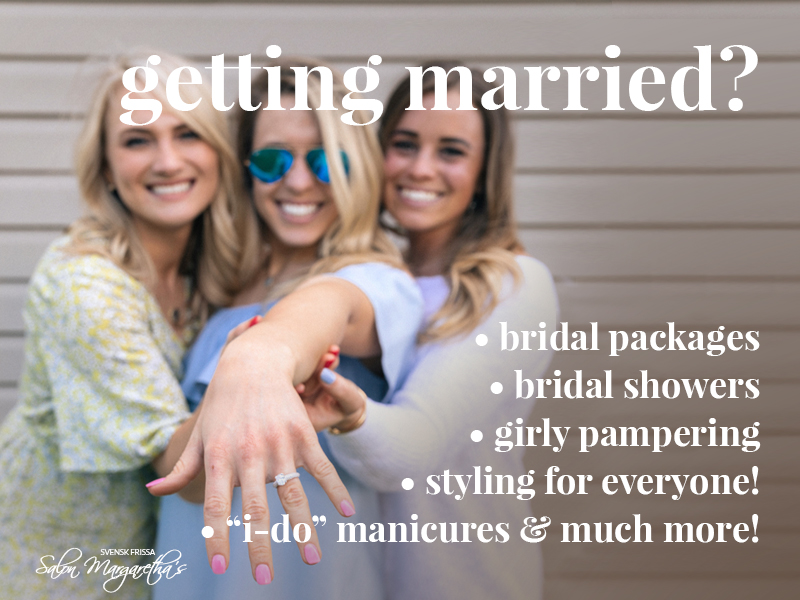 getting married?
We offer three main packages for our bridal styling:

Gold Package
Bridal hairstyle, makeup, facial, eyebrow shaping and eyelash tint. This package includes a trial for your hairstyle and makeup.

Silver Package
Bridal hairstyle and makeup. This package includes a trial for your hairstyle and makeup.

Bronze Package
Bridal hairstyle. This package includes your hairstyle trial.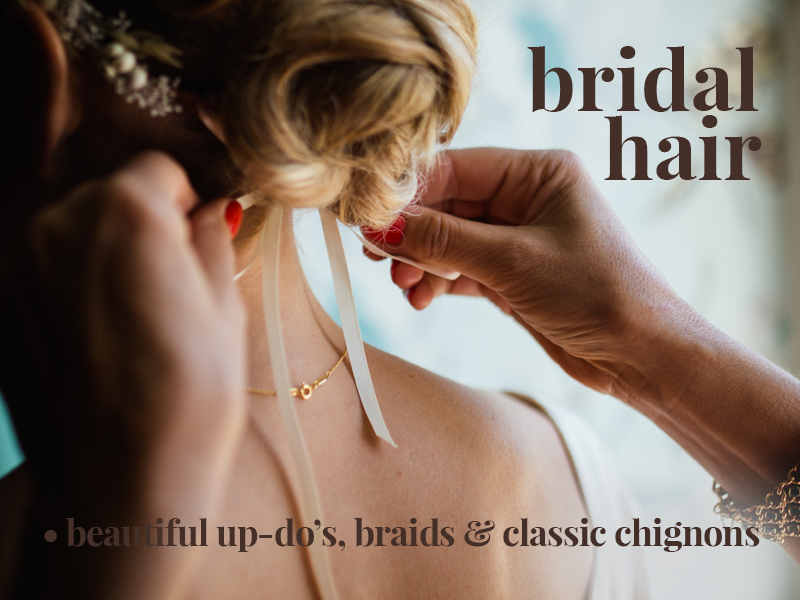 bridal hair
Sometimes your wedding plans just don't include the time for a trial, so we offer an "on-the-day" bridal hairstyle service for just such occasions.
Please talk with us beforehand, so we can reserve your appointment in advance though! We need to book adequate time in our schedule for your bridal hairstyling and preparation.

Please note that our bridal Hair-on-the-Day service doesn't include a trial beforehand.
Makeup is also a separate option.
Click here for more details about our Bridal Makeup possibilities.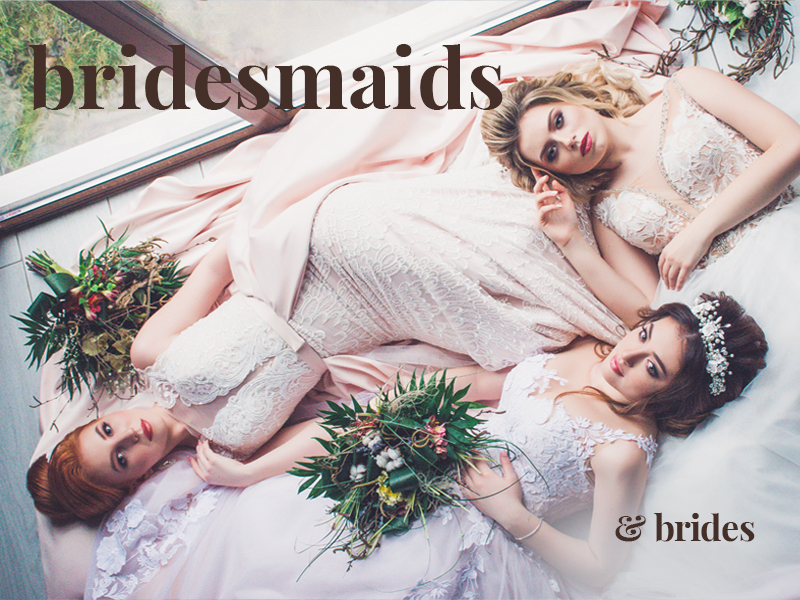 bridesmaids
If you are a bridesmaid, maid of honour or even the mother of the bride (or groom) we are here to style your hair for this once-in-a-lifetime occasion.

We find that our brides' family members and bridesmaids enjoy the whole ceremony and celebrations much more, when they themselves can relax and just "be styled" by our experts!

We offer on-the-day hairstyling and makeup (provided we know in advance!).
We work with flowers, hats and stunning hair decorations and our specialists can create a hairstyle that will last and still look "fresh" until the wee hours!
When you look back at your photographs of the day, you will be very happy you chose to come and see us! :D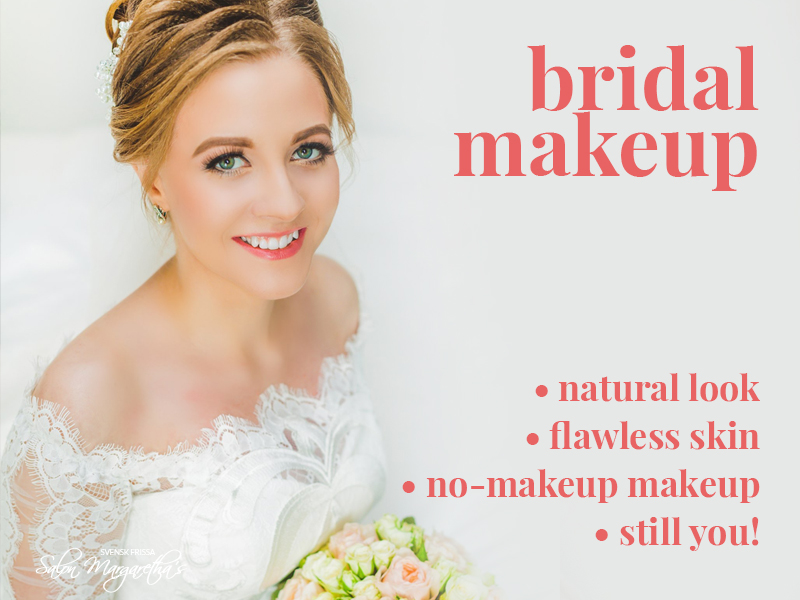 makeup for brides, bridesmaids, friends and family
It's true that many of us ladies are very accomplished at putting on our own makeup these days, especially thanks to the many internet resources and tutorials available, but honestly, there is a very big difference between what "we" can do on our own and what a true Makeup Artist can do for you.
Plus, our professional cosmetics are specially chosen because they are super light, yet give a long-lasting and flawless complexion, even in the intense Spanish sunlight.
You can just relax and enjoy letting our professional makeup artistes beautify and prepare you for this special day.
We can guarantee that when you look at yourself in your wedding photos, you will love what you see!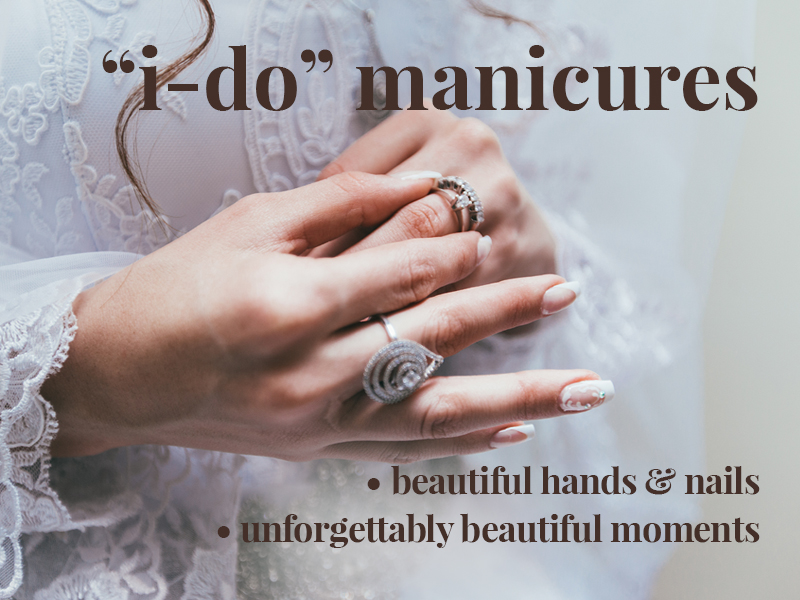 "i do" manicure
On your wedding day, you will probably be more photographed than on any other day of your life! Your hands will be on "centre stage", so our "I do" manicure is a must!

We recommend you program your pampering manicure with nourishing mask, massage and bridal nail styling before your big day.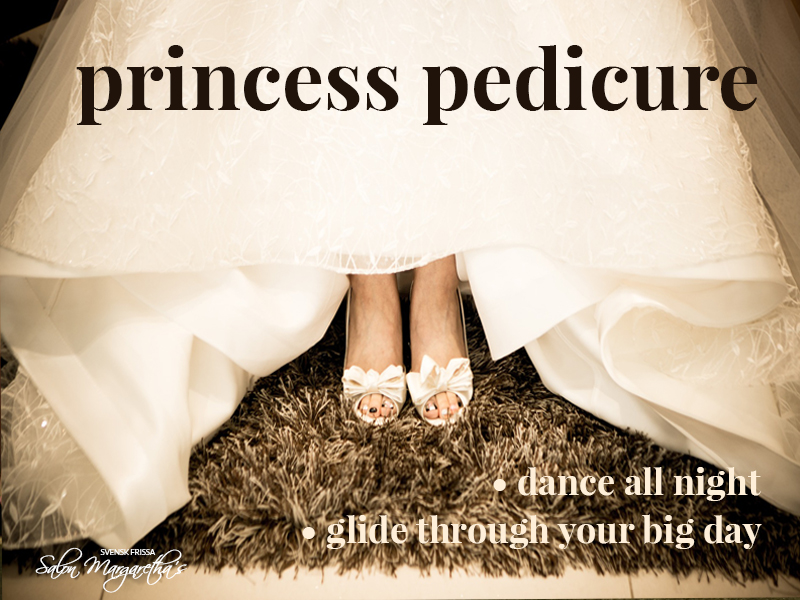 princess pedicure
Beautiful, loved feet will let you stand all day and dance all night!

This pedicure cultivates a cushion of well-being so you can glide gracefully and effortlessly through your big day.

Hard skin begone with our foot detox, revitalising mask, massage and princess polish.
We recommend this lovely treatment before your big day.
upper back detox
Some wedding dresses showcase the bare upper back, an area of the body that can be especially exempt from daily body care (what you don't see, you don't do, right? :D).

No worries, we've got your back covered with our special back detox and exfoliation treatment, because, this is probably the one occasion when lots of people will be looking at your back!
Recommended before your big day.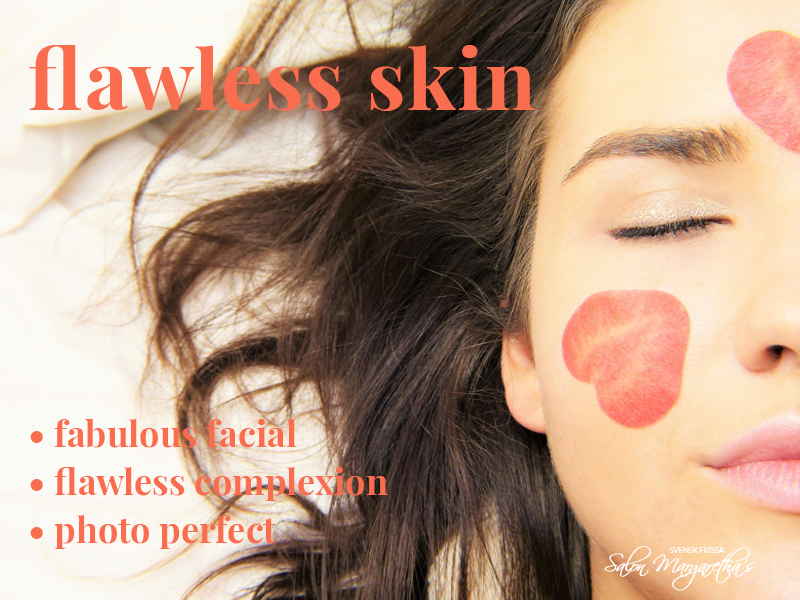 flawless skin facial
Pamper and prime your skin for your perfect complexion and flawless skin for your wedding day.
We have so many fabulous facial therapies for your absolute natural radiance and feel-good!

We recommend you program this treatment in a few days before your wedding day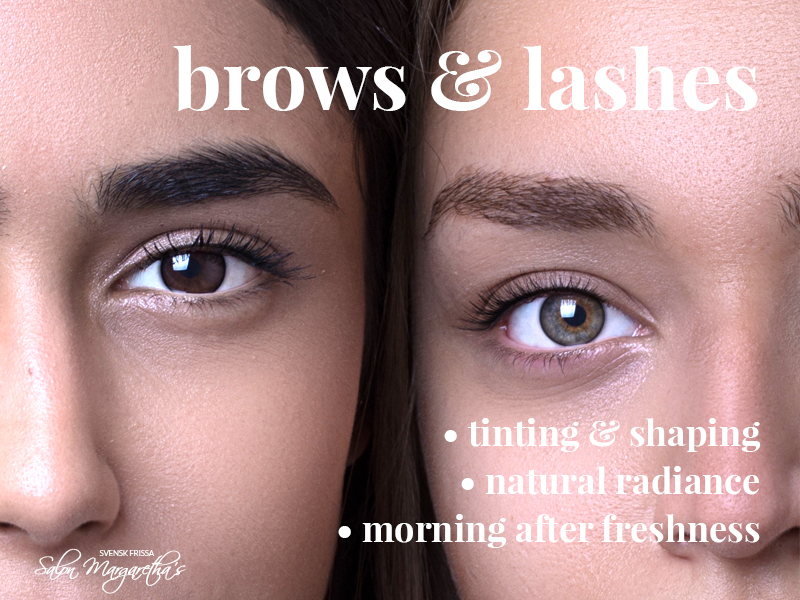 brows & lashes
We provide expert shaping and tinting for your brows and lashes (you want to have "eyes" the morning after, don't you?).
Recommended before your big day.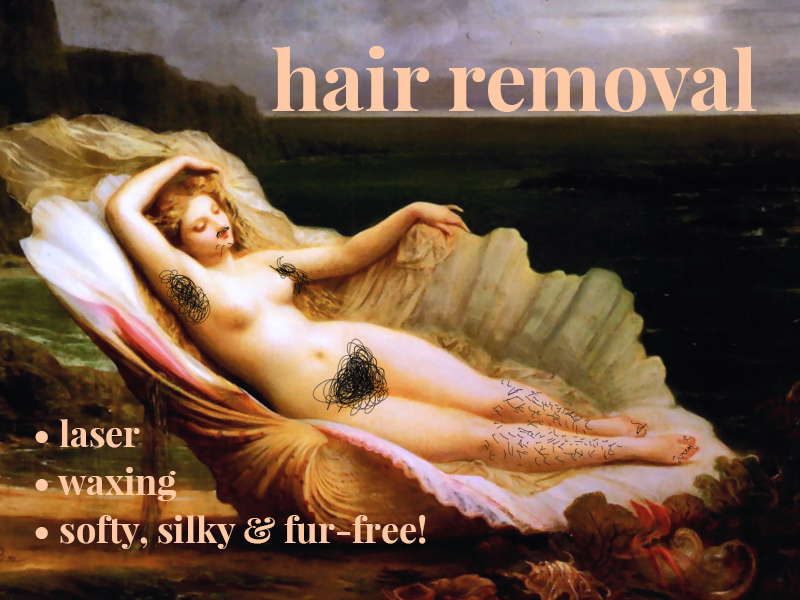 hair removal
For skin as soft as the silk on your wedding gown, get some last-minute waxing or laser hair removal a few days before your special day: bikini, legs, arms, axillas, fingers, chin, top lip, etc.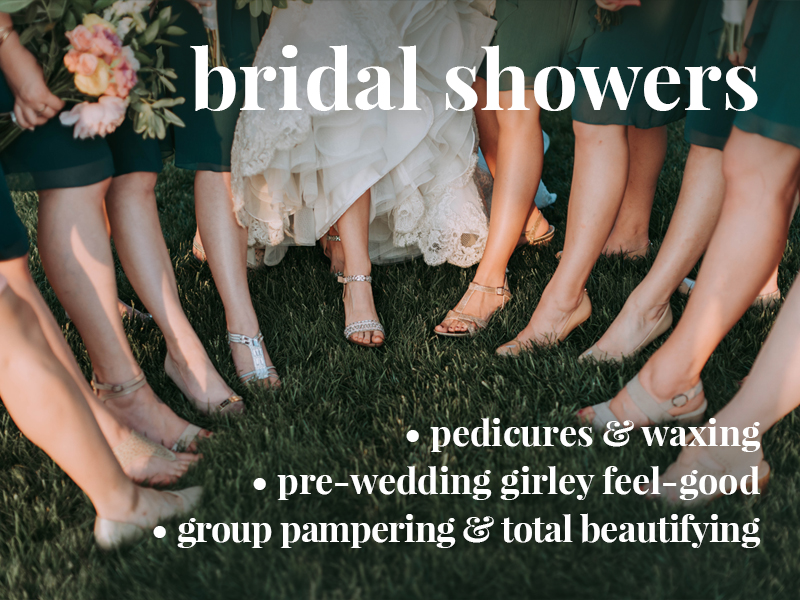 bridal showers and pamper parties
There is nothing more replenishing and revitalising than group beautifying with your best friends in celebration of your wedding.

We love hosting our Bride-to-Be's bachelorette and pamper parties because we get to see the beauty of friendship, sisterhood and devotion in motion.

We have lots of treats for you and your bridesmaid team, plus great beauty bundles and group glamour activities. Let's talk about how we can make even more wonderful memories for you and your girly crew!
on-location bridals
When you can't get to us, our team can come to you!
We offer on-location bridal preparations for you and your group on your big day, but we do charge extra for this service.
Let's talk about your plans and how we can help you get prepared for your dream wedding.
It's always a nice day above the clouds.